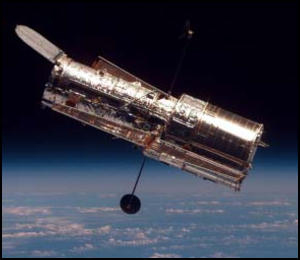 Launched in 1990 and designed to last 20 years (optimum), Hubble is indeed nearing the end of its planned life -though it could easily continue for decades more, given a proper maintenence routine.
There was only one more servicing mission scheduled for its operational runtime; and that has been canceled by Administrator O'Keefe. Now, instead of having another 6 years left, Hubble probably has one or two.
All the replacement parts have been built, bought, paid for and are
flight-ready; the science missions and scope time has been scheduled, budgeted and paid for for Astronomers across the world;
Astronauts to perform the service mission are trained and ready.
It would be one thing if all this weren't true, but it is.
The launch date had originally been scheduled for 2005/2006.
While I am glad that NASA seems to now have a long term mission (and have
no
doubts that there are
very
nefarious military reasons behind the new emphasis on the Moon and Mars); and while I am glad (psyched) that humanity may finally be on the verge of leaving its cradle and stepping into its toddler phase of life,
killing Hubble now is as short sighted and utterly stupid and wasteful an action as the agency has ever done or been accused of doing!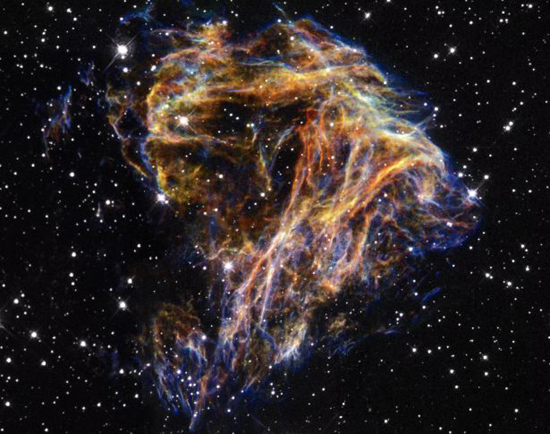 Allow me to quote NASA itself on the Hubble... (emphasis placed by me)

"Each new instrument placed on Hubble increases its scientific power by a factor of 10 or greater. In addition, during each servicing mission, the astronauts replace limited-life components with systems incorporating the latest technology. With every servicing mission Hubble becomes, in effect, a new state-of-the-art observatory, at a fraction of the cost (!) of building one "from scratch."
Perhaps, laudably, Sean 'the Hatchet' O'Keefe wants to concentrate on finishing the Space Station before the Shuttle program is scraped (to make way for inefficient, non-reusable rockets that the Shuttle technology, and philosophy, was designed to replace!).
The thought is that by the time the Shuttle is scraped (2010-2015), NASA will have miraculously designed, built and tested an entirely new line of craft. (Nevermind the fact that Congress decimated the last most promising line (the X-35 -X-40) back in the mid-nineties under Pres. Clinton as being an unnecessary and wasteful Democratic spending splurge -because the Shuttle 'was good enough'...

Had they not scraped that line, NASA would indeed now be nearly ready for the vision proposed by Pres. Bush. However, for 30 years the Congress has continually decimated NASA's budget while putting ever more demands and unrealistic expectations on it.

O'Keefe's main reason cited for scraping Hubble early is that he doesn't want the Shuttle to fly anywhere away from the Space Station in case there is an emergency.
Do not count
that since Columbia's first launch in 1981, 80% of Shuttle flights have occured without a Space Station to orbit to...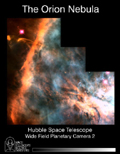 There were naysayers when Hubble was first launched. Why? No one had ever placed a Telescope in orbit from another ship before and if it got loose, it could have destroyed the Shuttle in orbit. Service missions? Don't do that! There could be a mishap and if things got out of control, the Shuttle could be destroyed in orbit. This, that and the other, the naysayers have been proven wrong time and again, every single time when it came to Hubble.
The Hubble is a testament; proving that NASA can achieve
the seemingly impossible and make it commonplace!
Hubble epitomizes all that NASA has ever done
astoundingly right!

(Note that the flawed mirror (brutally ridiclued by opponents of the project
as the embodiment of all that was wrong with NASA in the day)
was produced under the restrictive -and exclusive- eyes of the Pentagon;
and NASA was NOT ALLOWED to keep tabs on the mirror's production
(NASA claimed at the time that they could have stopped the
process in time to save the mirror had they been allowed to observe the process.)

An honest mistake/accident that the biggest corporation on the planet
(The Pentagon) made a simple error on this infintely expensive piece of glass
that took months to grind and months more to polish.
(Also note that they made two identical ones at the same time...
The other turned out fine, but already had a sponsor...)



And NASA still shone through; as bright as any star imaged
by Hubble's repaired optics! Their reputation, skill, technical prowess
and cunning greater than ever before in their entire history.
With headlines such as 'Hubble peers farther into the Universe than ever seen before', 'Hubble discovers proof of Black Holes in distant Galaxies', 'Hubble discovers evidence of extra-solar planets', 'Hubble servicing mission an unqualified success', 'Hubble does it again...', 'Hubble proves the difficult to be routine', 'Hubble proves Space Station assembly possible'.
Hubble!
.
Hubble!
.
Hubble!
.
No other single tool of
ANY
kind in the
HISTORY OF HUMANITY
has
EVER
done more to advance our understanding of the Universe -and ourselves!

Shoemaker-Levy 9, prior to Jupiter collision
The Hubble uses less than 1% of the overall NASA budget and has been the best dollar-to-science-gained investment they have EVER made in their near 50 year history
.
The current fate of Hubble? They plan to launch an non-reusable rocket that will attach itself to Hubble and de-orbit it, guiding it 'safely' into a convenient ocean. Why not let it burn in the atmosphere? There are concerns that its mirror, at nearly 2 meters across (one of the largest ever built), will not melt and could cause a hazard to land based people. Don't bother considering any possible onboard (?)Plutonium(?) in the power system (in addition to the Solar panels).
But hey, we (the human species) have been dumping plutonium and worse in the oceans for years, what's a few more grams or ounces going to do?

If they are willing to launch a robot to de-orbit it, they could easily launch that same robot to boost Hubble into a higher orbit that is far enough out of the way and stable enough to last for decades, if not centuries. That same robot could also grapple the HST, bring it into an onboard cargo container and parachute it to a safe return for our future generations.
And there is also the option of soliciting bids from other countries to take control of Hubble.
Heck! Let's just let them have it, we are only going to toss it, anyway!
All they have to do is take over the maintenence routine and absorb launch costs every five years or so. Just because 'we' do not value it anymore, does not mean that the rest of the world cannot reap untold bounty from this used equipment for decades to come!
The current adminstrations' postion of destruction is absurd!
There are few doubts that the European Space Agency, Japan, Russia, China or any other nation, or group of nations, could take command. What better an opportunity for third world nations to band together in the unity of exploration!

Back in the day, the original plan had been to capture Hubble in the Shuttle and bring it back safely to Earth for display at NASA or the Smithsonian's Air and Space museum. A fitting end for such an invaluable a piece of human history.
We owe it to the exceptional capabilities, not only of HST, but of every single man and woman that has ever devoted themselves to the stars and most especially those on the Hubble teams and those who have perished in tragedy in the overarching goals of space travel and
exploration (its what we do as a species, the best)
. We owe it to the Shuttle Crews who have risked their lives 100 times in pursuit of getting humanity one step further out of our cradle.
If Hubble is not to be saved, it must be retrieved to the posterity of all who will follow in the exploration of the Creation in our heavens.
Dumping Hubble in the ocean is the easy thing to do. And NASA has never been about easy. The whole space industry is based on the difficult, on overcoming the barriers, and NASA has been at the lead (in simliar and competitive motivations with the USSR of the day) for decades.
And it is NASA who has triumphed and overcome. For years it's begged for its budget only to be driven further down with every more stringent requirements to do more with less with greater safety. And now that China is shooting for the Moon, we find we are behind. Now is the time for NASA to continue to shine through and find the way to Save the Hubble, one way or the other, but not it's destruction under any circumstance.
Hubble is no less a revolutionary leap forward for
humanity than the Wright Flyer of 100 years ago!
The next generation of Space Telescope.
The James Webb Telescope (currently being designed) will indeed put Hubble to shame in almost all regards and capabilities. It is due to launch for 2012, though there is talk that it could go as early as 2008.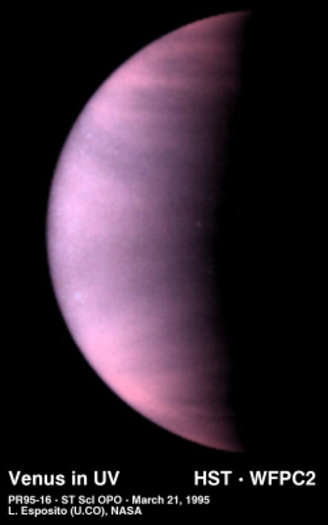 Given the nature of NASA having to always push back its programs (Moon Colonies by 1980 -won't see them for decades more; Space Shuttle by 1976, 5 years late; Space Station proposed by Pres. Reagan in 1981 to be finished by 1988 (won't be done until 2010 at the earliest (22 years late)); Man on Mars proposed by Pres. Bush I in 1986, -laughed out of existence by Congress that year (re-proposed by Pres. Bush II in 2004 results to be seen (fiscal implosion seemingly imminent)); Hubble to launch in 1986 (4 years late in 1990), Cassini, Galileo, Pluto Express, even the current Mars rovers were to be there several years ago, and every other single space mission ever proposed has been delayed by years or decades (granted that delay has been better, as tech increases over that time have undoubtedly been beneficial in many cases -but not nearly all).
The
only
program NASA has ever launched 'on schedule' to my mind was Apollo. And they only beat 'the end of the decade' decreed by Pres. Kennedy in 1963 by 5 months and three odd weeks or so!
There is no chance that Webb will be ready to fly on time (it's still on the drafting table afterall; and there are already better designs that make Webb useless).
But what about the other space telescopes now up there?
Yes, indeed.
Hubble is but one of three orbiting scopes
(not including any potentially being secretly flown by the Pentagon, the Kremlin or others).
These two scopes, Spitzer and Chandra, are performing admirably and garnering ever new science and incalculably valuable data. The problem? Neither does what Hubble can. Hubble was designed as an all-purpose telescope, gathering visible, infrared, ultraviolet, radio, x-ray and other electro magnetic emissions. It does all these things very well and has exceeded all expectations for more than 10 years now.