Original / Concept
2003 Hyundai Tiburon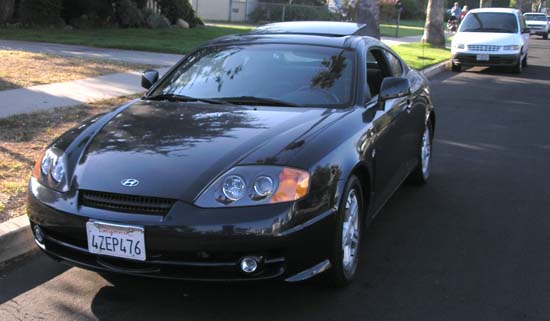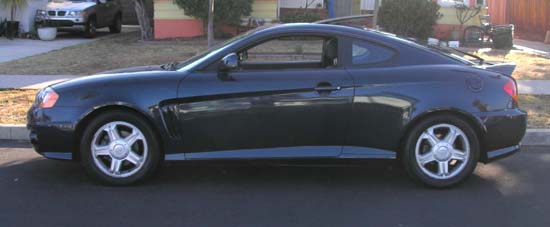 I am a big fan of the original The Prisoner series. I don't know that I'll ever
afford $30k for a Caterham, so I thought maybe to paint the Tib green and gold.
I went so far as to get the license plate "KAR120T" ('C' was taken already.)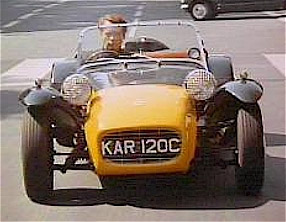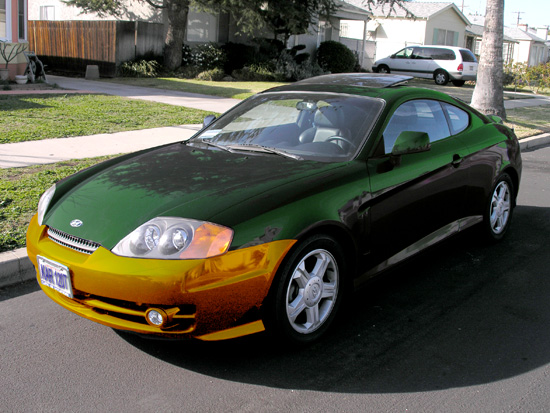 Not entirely satisfied, I went back to a base blue concept to keep the
amount of painting down as much as possible.

My last scooter was almost blue, so I dug up a concept for that and applied
it to this car. The YF-22 from Robotech.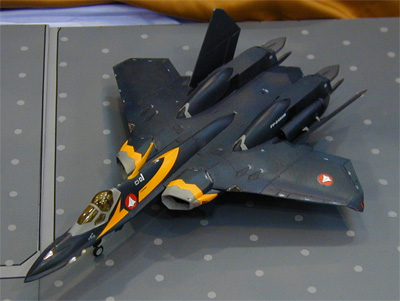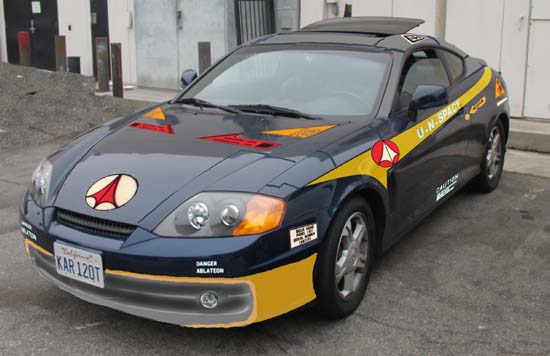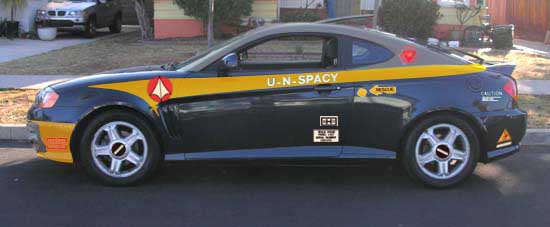 Still not satisfied, I toyed with other notions from different sci-fi, most
prominently Star Trek. But nothing was coming to me.

I had been lurking at the R2 Builders forum for some time and it was around
now that I began to seriously think about building an astromech for myself.

And if I was gonna build an astromech, it needed a proper car fighter to sit in.
So, Star Wars it was. And as the car was blue and the X-Wings were originally
blue in the script, I was gonna paint myself as the theoretical Blue Leader.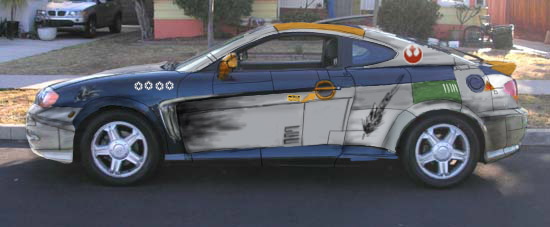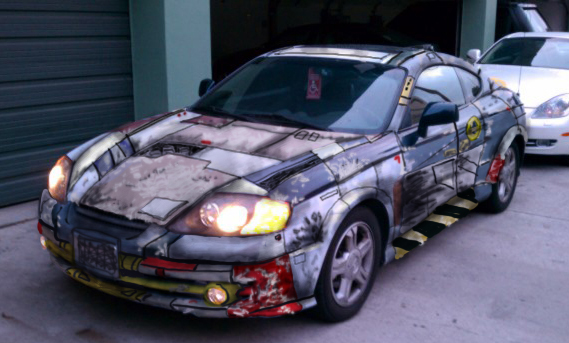 The problem I began to see was that outside of fans, no one knows Blue Squadron.
And so, the last of the blue was swept away and red was adopted.

I had, several years previously, attempted to paint a red x-wing of my Corsica.
That car was totalled before I could finish the job. Thus as that was the first
attempt, it has become Red One. As this car is my 2nd attempt, it is Red Two.
There is still much to do.